March 30th 2022 – Packaging Regulations Update, Meet Lydia and the Great British Spring Clean
Keeping you up to date with all things waste
DEFRA to introduce Extended Producer Responsibility for packaging producers from 2025
Findings from EPR consultation published
Defra have announced plans to introduce Extended Producer Responsibility (EPR) for packaging, following a detailed consultation.
From 2025, producers of packaging will be required to make payments to cover the cost of packaging being disposed of by households. The aim of this is to encourage producers to make use of more sustainable and recyclable materials in their packaging and make it easier for households to recycle packaging. There are also now obligations regarding labelling of packaging.
No major changes to PRN system
The proposed changes to how business waste is handled have not been adopted, meaning that the current PRN system will stay in place, at least in the short term.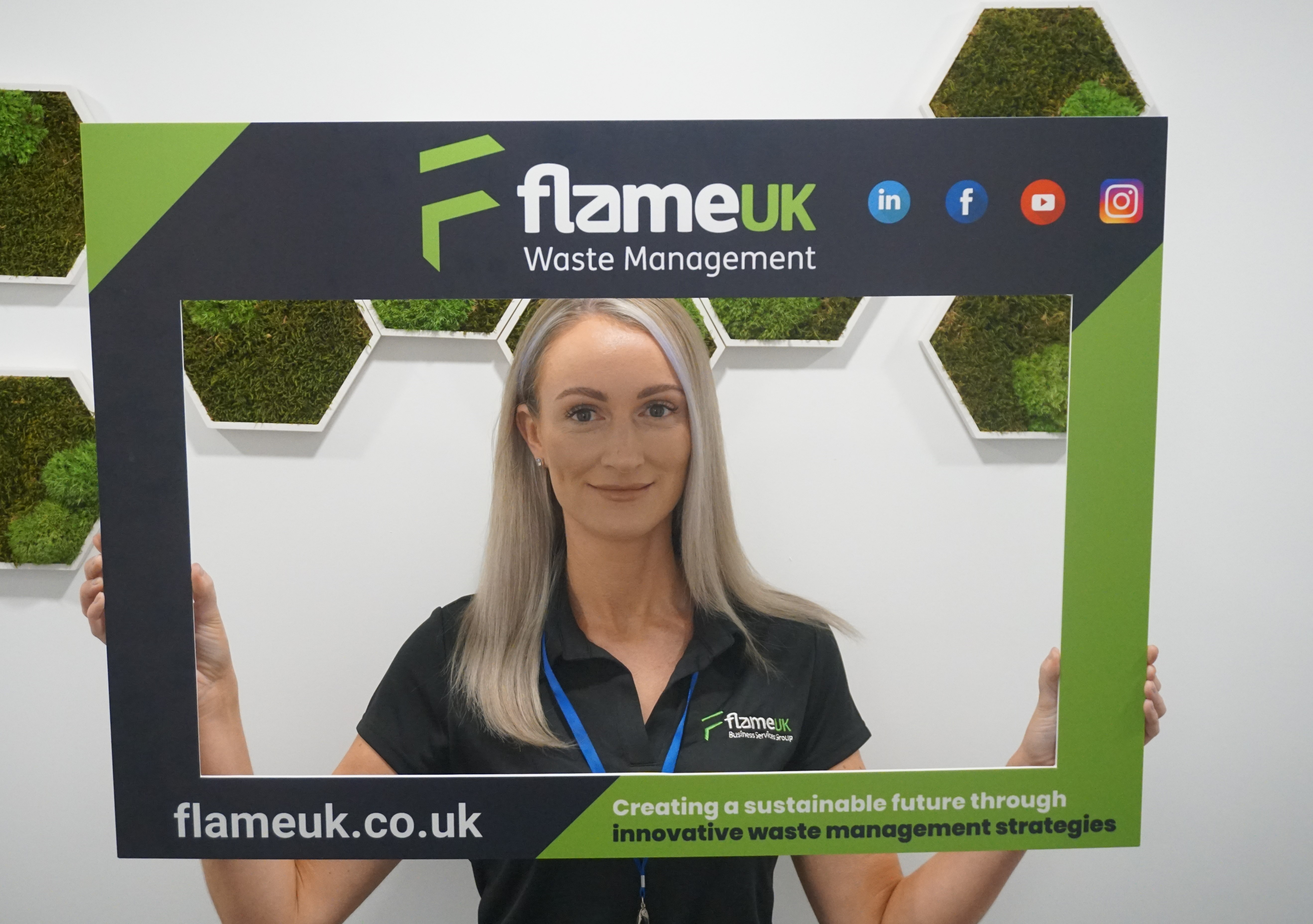 Today we're introducing you to Lydia, our Account Support Manager. Lydia works with our waste team to make sure all the collections happen smoothly and on time – no mean feat when you are dealing with almost 700 waste collections a week!
As well as our regular customers, Lydia also deals with supporting customers with one off waste collections – be this a site clearance, hazardous waste or supporting your event or festival with waste and other services.
She says "if you're holding an event or festival this year, don't forget to cover all bases with your waste management. Whether this is a market, sports event or music festival, making sure you have enough provision is vital to your event running smoothly.
We provide services for lots of events so can help you focus on what you need. My top tip is to make sure you have enough bins to cover the number of people you expect to attend – and enough portable toilets too. If your event is selling food, you'll also need to consider how any food waste is dealt with and make provision for recycling or composting any containers.
And don't forget the clean-up afterwards – litter picking before and after the event to make sure that your site is as clean as it was when you started."
Read about our event waste services here .
Are you in the construction industry? Is your construction waste being managed properly?
Join in the Great British Spring Clean!
Did you know that over two million pieces of litter are dropped in the UK every day? It's unsightly, unhygienic and can cause all kinds of environmental issues and harm to our wildlife. The cost of collecting discarded litter to the taxpayer is over £1 billion a year.
Back for it's seventh year, Keep Britain Tidy are running The Great British Spring Clean from 25th March to 10th April, encouraging us to all do our bit to look after our local area.
Keep Britain Tidy are encouraging the public to get out there and collect some litter – just collecting a few pieces of litter picked up in your local area can make a difference.
Or you can go big – check out this article about a Cornwall community taking the clean-up on their beaches into their own hands.
You can find out more about The Great British Spring Clean and how to get involved here.

© Copyright 2021 FlameUK. All rights reserved
Flame UK, Company Registration Number: 09423868. VAT Number: 295 379841.
Registered address: White House, Wollaton Street, Nottingham, NG1 5GF
Useful Links
Discover how AI-driven technologies, from smart bins to intelligent transfer stations, are reshaping waste management and changing the waste industry.
Read More